The Anval team
Meet Anval's four key advisers.
Peter Gripper, managing director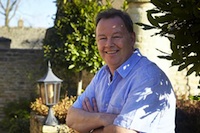 Peter graduated from London in 1980 and for 23 years was a partner in a mixed Somerset practice with seven vets and three sites. He retired from practice in 2005 to work as a full time consultant for Anval, and acts as an expert witness on veterinary business matters.
Business interests include practice management and development, business finance and marketing
Co-author of the book Veterinary Practice Management
Editorial board member of the In Practice journal management group
Joint chair of VPMA C&T committee examination board for Certificate in Veterinary Practice (CVPM) 2005-11
BCVA Council member for 8 years
Written for publications on COSHH, health & safety and marketing and other business topics
Geoff Little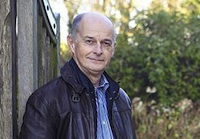 Geoff qualified from Trinity College Dublin in 1973. After a short spell in small animal practice and five years in mixed practice in Somerset, he returned to Stockport in 1979 to take up a partnership in what developed into a 10-vet small animal practice working from two hospitals and two branches. He retired from the practice in 2002 to pursue other interests within the profession, including Communications Training Consultant for the VDS.
Special interests include communication skills and developing teams
Previous director of Centaur Services Ltd
VPMA council member
Chairman of the Veterinary Angling Association
Former president of the Society of Practising Veterinary Surgeons.
Ewan McNeill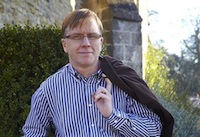 Ewan qualified from Glasgow in 1984 and spent the next five years doing mixed practice. In 1989 he moved to a surgery in Nottingham and concentrated on small animal work, buying Castle Veterinary Centre in 1996; he and his wife Brin, also a vet, still own and run the practice. He works part time for Royal Canin as editor-in-chief of Veterinary Focus, a clinical journal for small animal vets printed in 10 languages and distributed worldwide. In his spare time he writes and lectures on diverse subjects within the veterinary sphere.
Clinical interests include radiography, ophthalmology and rabbit medicine
Business interests include financial and management issues in running practice
Elected president of SPVS in 2006
Elected to BVA board 2007
Board member of In Practice journal editorial board
Consultant for University of Nottingham
Awarded Vetoquinol Veterinary Literary Award in 2003 and 2004
Peter Orpin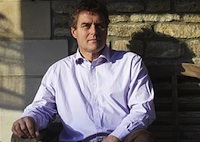 Peter qualified from Bristol in 1983 and after practising in Northamptonshire and Leicestershire, he spent a year working in New Zealand and travelling in Asia. He returned to a practice in Leicester in 1988 and helped it develop from a four-person, two-site practice to a 22-vet, four-site mixed practice, now with a dedicated night service. Peter remains an active clinician.
Clinical interests include developing herd health preventative programmes for farmers and maintaining contact with all aspects of mixed practice
Business interests include finding ways to develop practices to suit the changing needs of both clients and the practice
Past President of the British Cattle Veterinary Association
Chaired the Strategic Review of BCVA in 1996
Has published a number of papers on practice development